Choosing a Metal Awning Manufacturer to Work with in Florida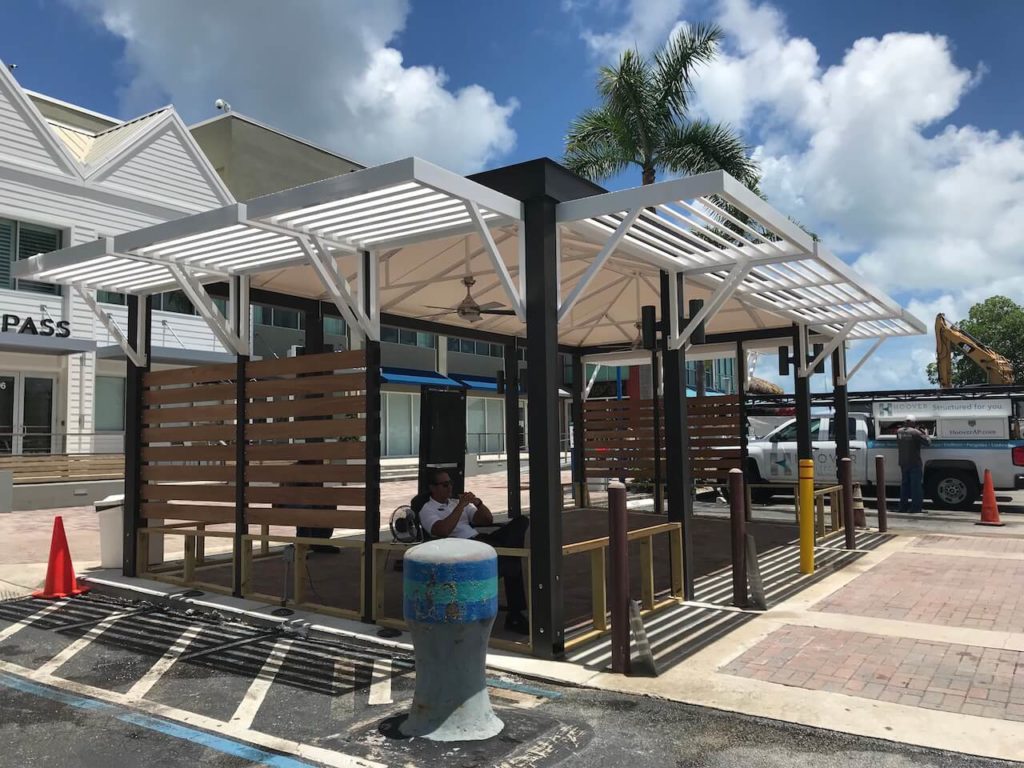 Once you have decided to install a new sunshade on your commercial property, you must track down a reputable metal awning manufacturer to work with. While this may seem fairly straightforward at first glance, many Florida business owners are quickly overwhelmed by the number of metal awning manufacturers and distributors that are available online. In this blog, we will discuss some of the things you should look for when choosing a metal awning manufacturer to work with in Florida. With these characteristics in mind, you can track down a qualified awning manufacturer and get the ball rolling on your next project.
Look for a Metal Awning Manufacturer that is Flexible
Commercial metal awnings can be made in all shapes and sizes, and your manufacturer should be able to meet your project's specifications. A brand new aluminum canopy is a sizeable investment, and your metal awning manufacturer should be ready and willing to work with you to create a structure that suits your vision. At Datum, our canopies come in a wide range of styles, colors, and sizes. Our team of experts will work with you to design the perfect canopy for your business.
Purchase a Reliable Product
While you might be focused on the search for a canopy wholesaler now, what really matters is how your metal awning performs over its lifetime. When you invest in an awning from Datum, you can rest assured that you have made a wise purchase. Our canopies are made of high-quality aluminum that is resistant to rust and corrosion. Unlike other awnings, Datum's structures come with industry-leading warranties that cover the frameworks, powder coatings, and paint. We stand by our products, and our products will stand by you.
When it Comes to Customer Service, Don't Settle for Less
At Datum, we put our customers first. Each of our canopies is designed and built to match customer specifications, and our team will work with you from start to finish. We ship our aluminum canopies fully-assembled so that they arrive at your location ready for installation. While we do not offer installation services, we will gladly connect you with local awning professionals who can install your canopy. If you are ready to get to work with a leading metal awning manufacturer, contact the professionals at Datum today.
INVEST IN A QUALITY SHADE STRUCTURE FOR YOUR BUSINESS TODAY
Datum Wholesale Shade Structures are fully welded for superior construction and shipped pre-assembled for fast and simple installation. At Datum, we save time and cost on projects of all types and sizes. We serve businesses nationwide, including clients in Florida, Georgia, North Carolina, South Carolina, Ohio, Pennsylvania, Maryland, Wisconsin, Illinois, Alabama, Tennessee, Kentucky, Louisiana, Virginia, and more. At Datum, you're in business immediately with the No. 1 manufacturer and wholesale supplier of commercial shade structures in the USA. Please give us a call at 954-541-9745. You can also follow Datum on Facebook, LinkedIn, Pinterest, Houzz, YouTube, Instagram, and Twitter!
Share post: